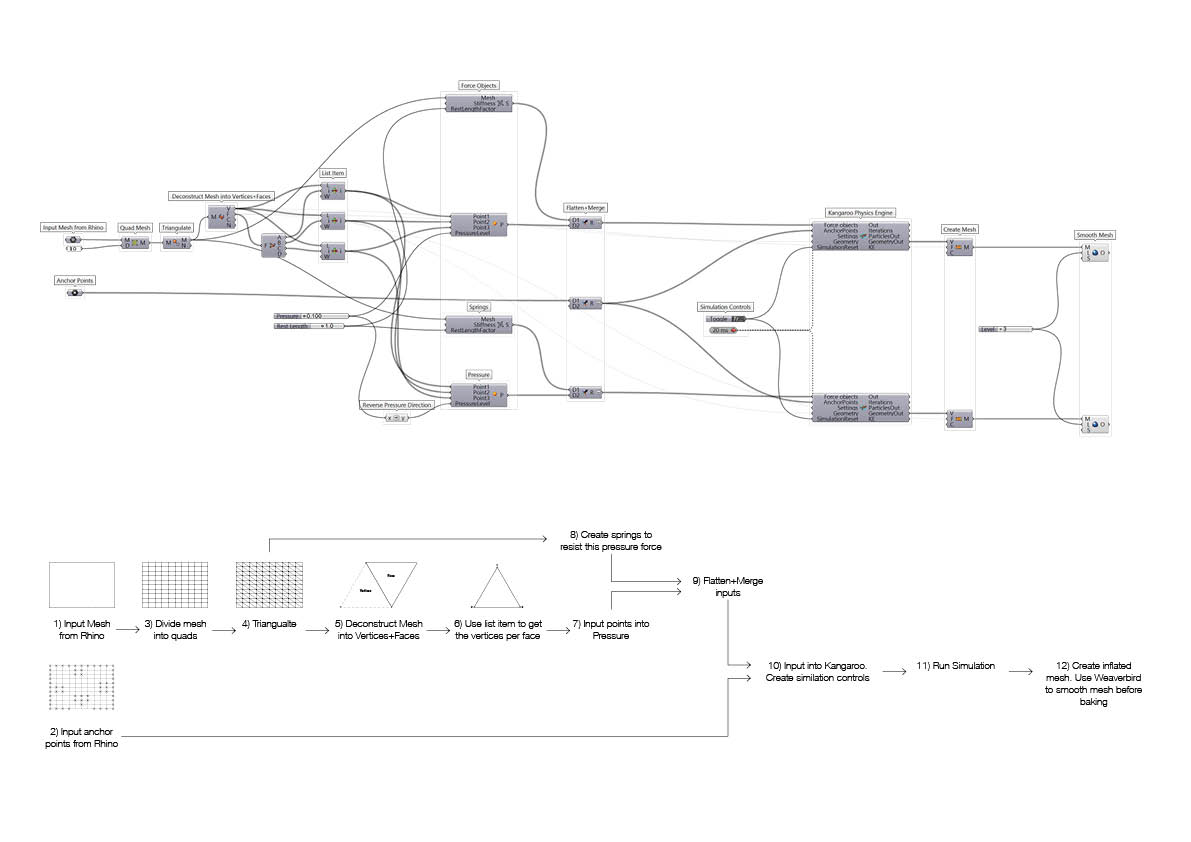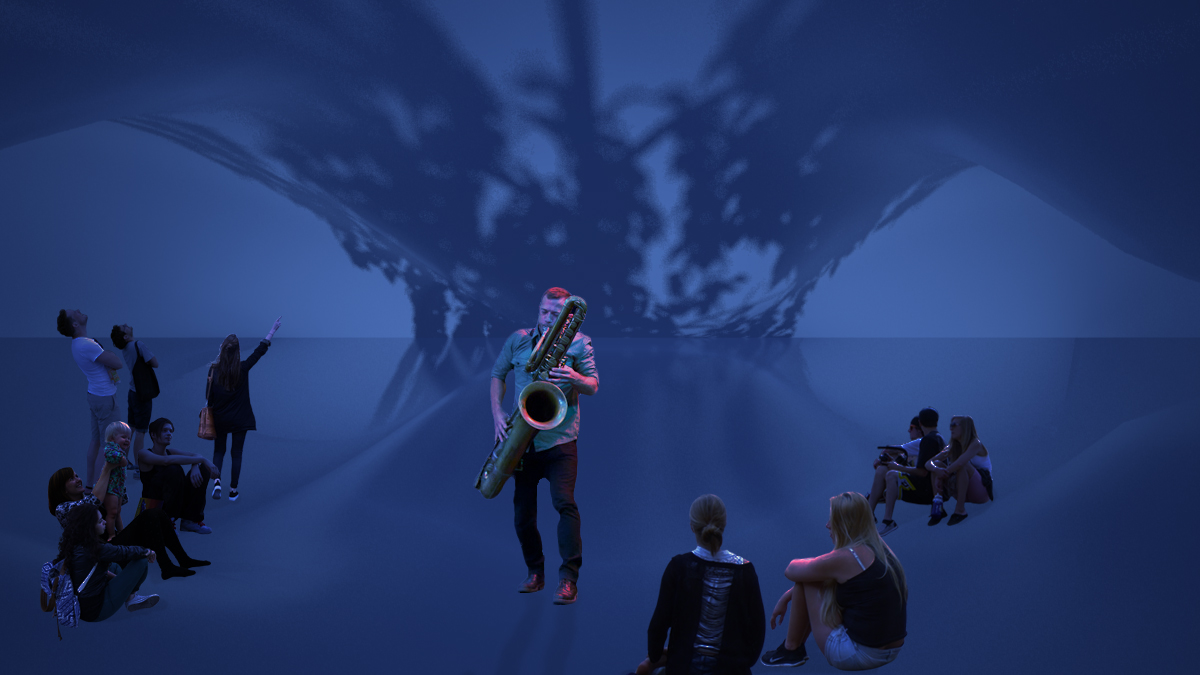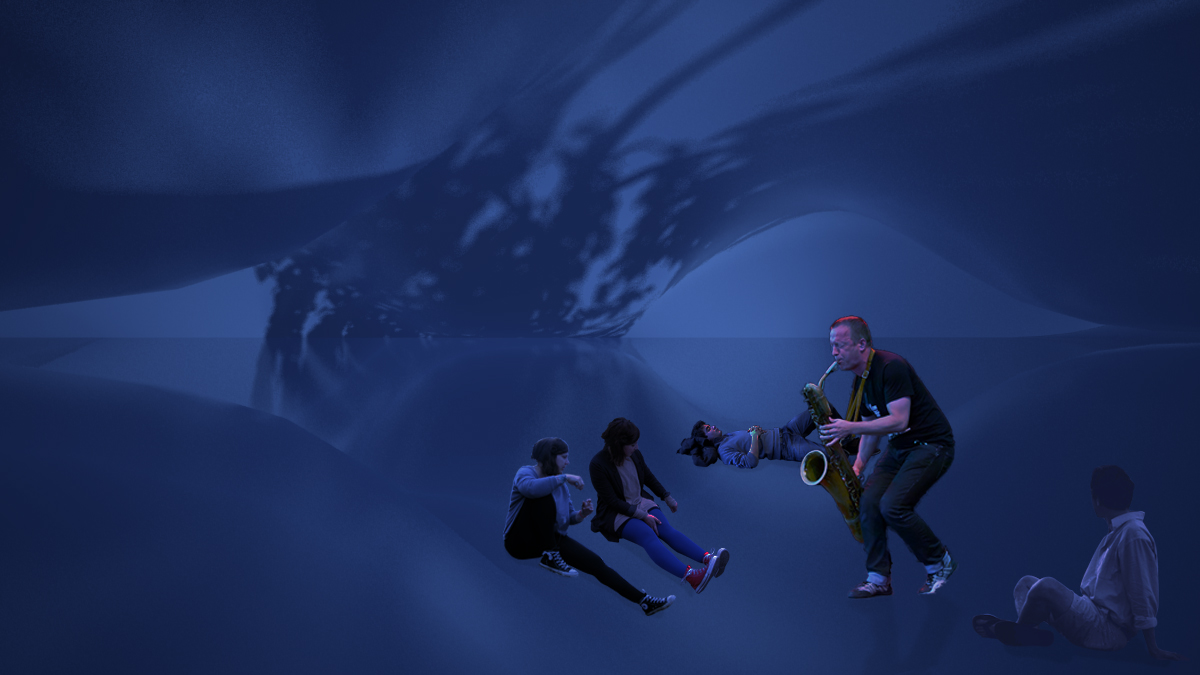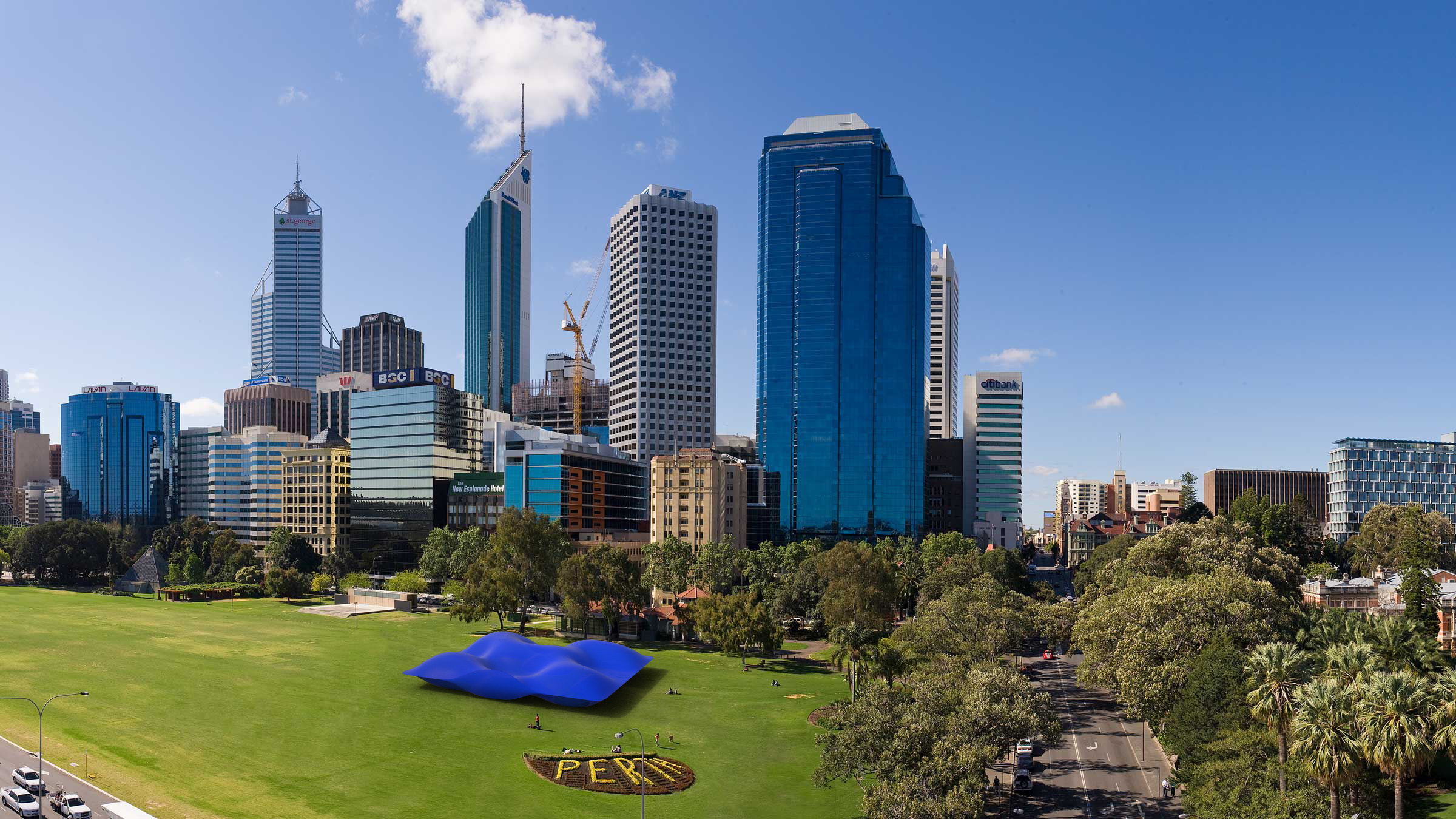 A portable inflatable pavilion designed to tour with bass saxophonist, Colin Stetson.
Rather than act as a stage that separates the performer from the audience the design creates an interactive, intimate and ambient environment and invites the audience into the performer's space.
Inflation reflects on what is central to Stetson's sound, air flow and breath. Light and sound filters through the semi-transparent PVC surface creating a surreal and engaging sonic, kinetic and visual experience.
The pavilion was designed using Kangaroo, a physics engine plugin for Grasshopper that can be used to simulate the inflation of meshes.