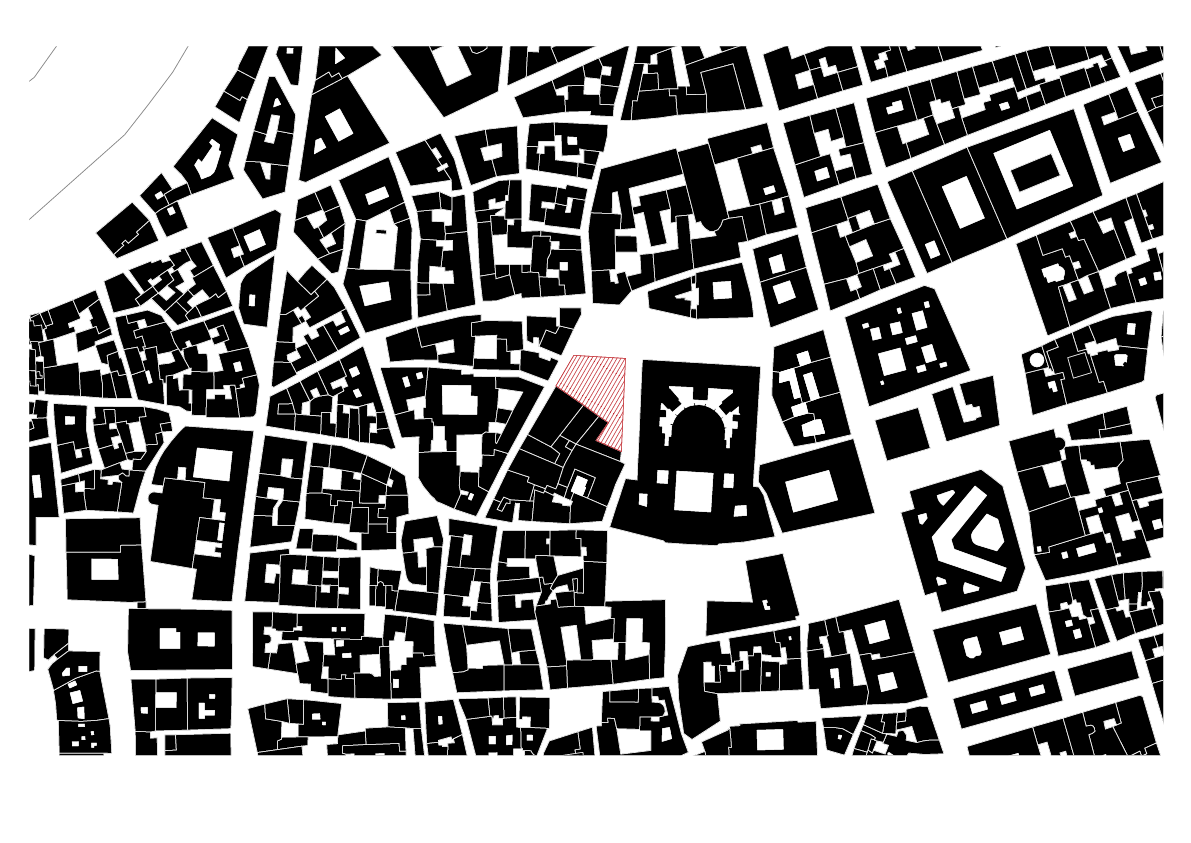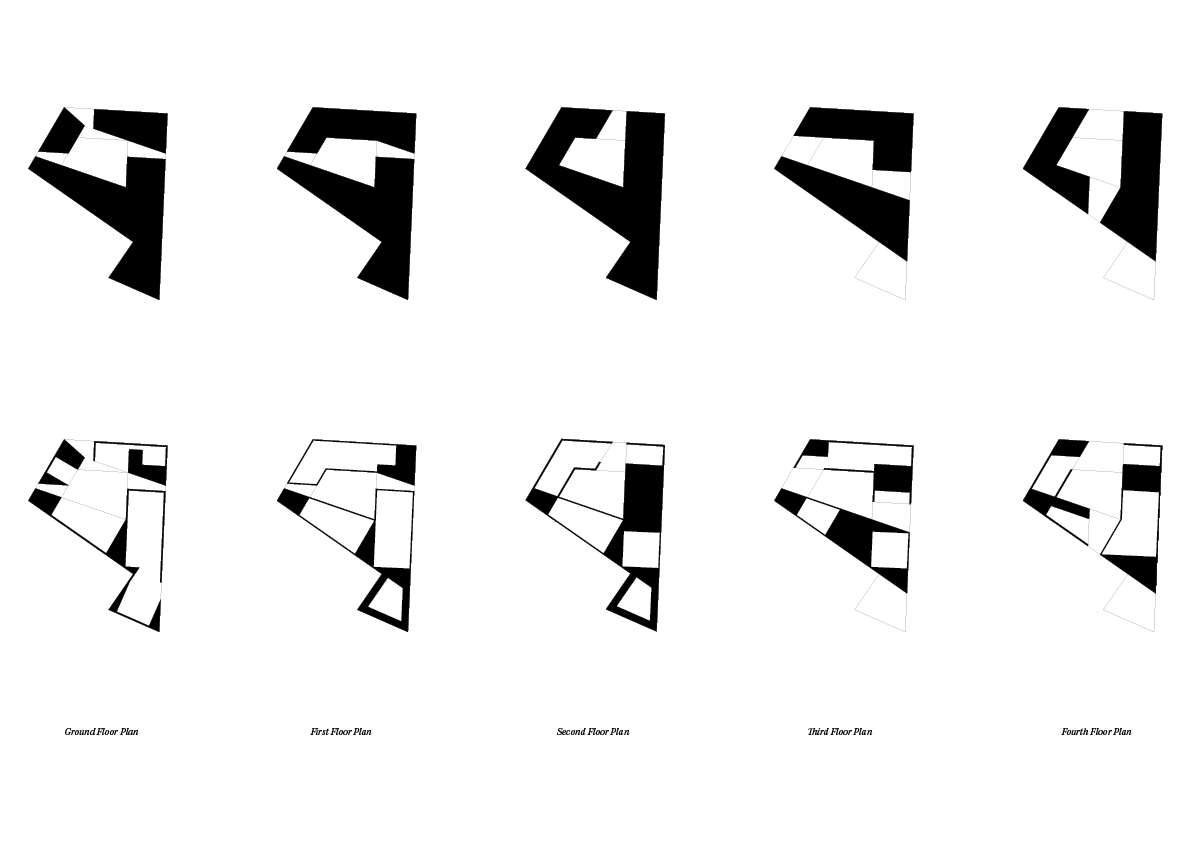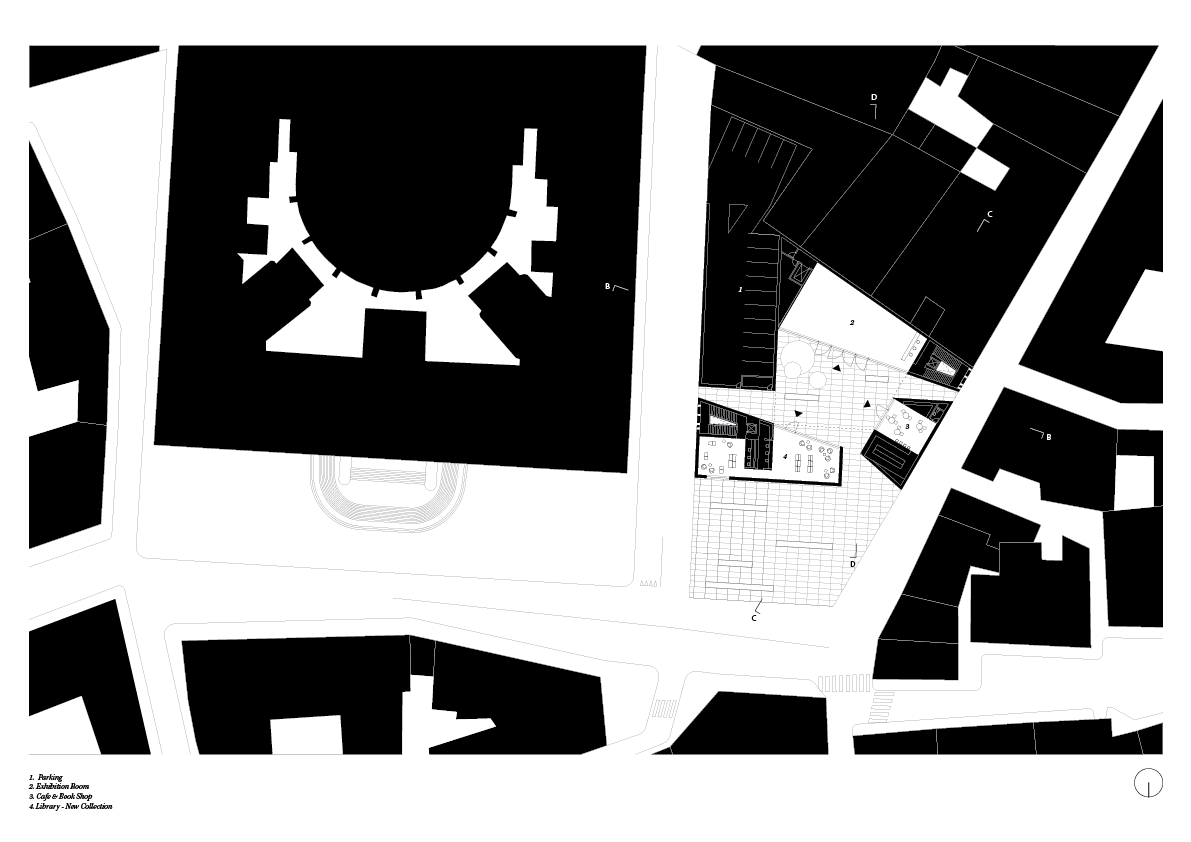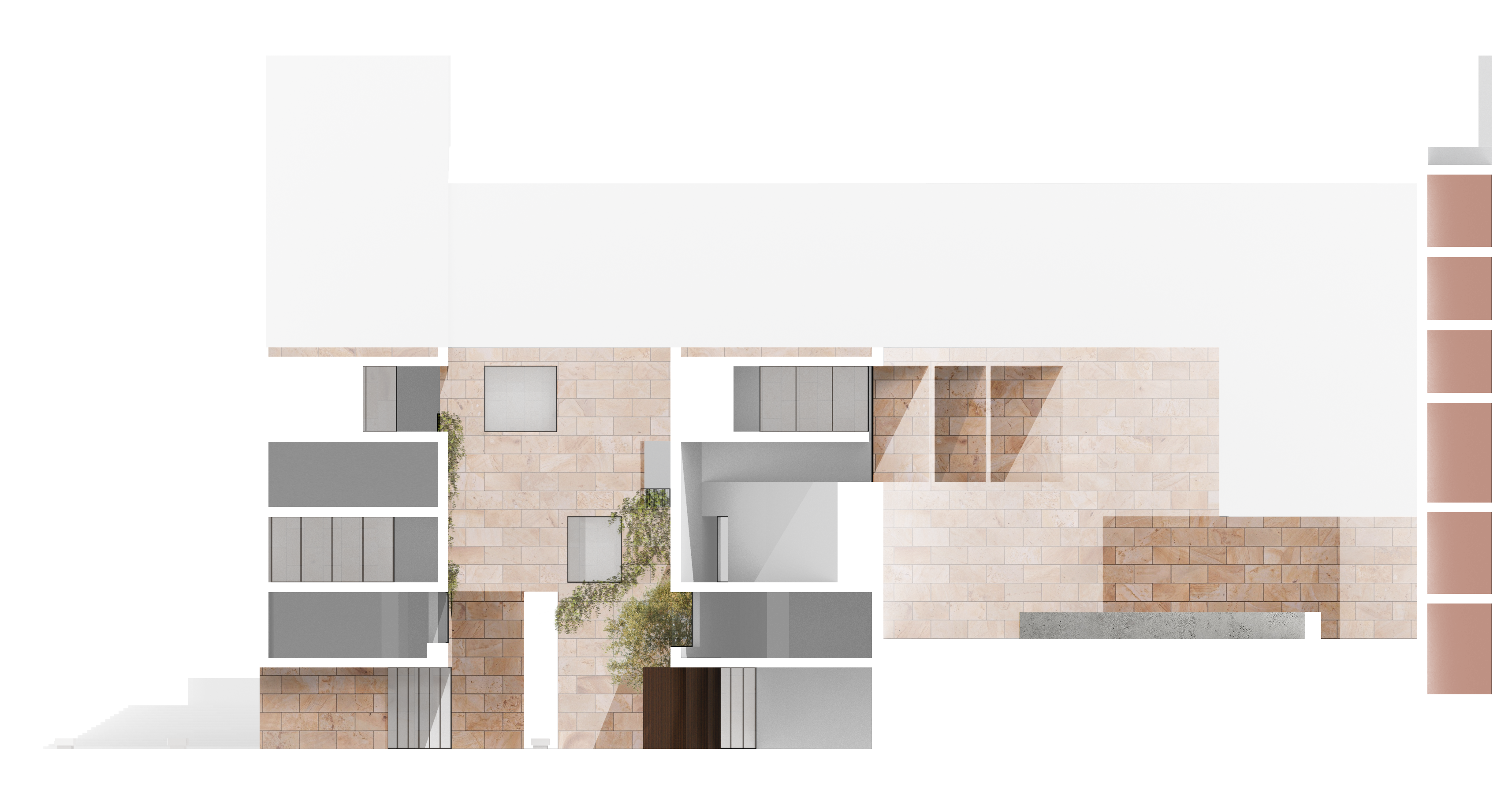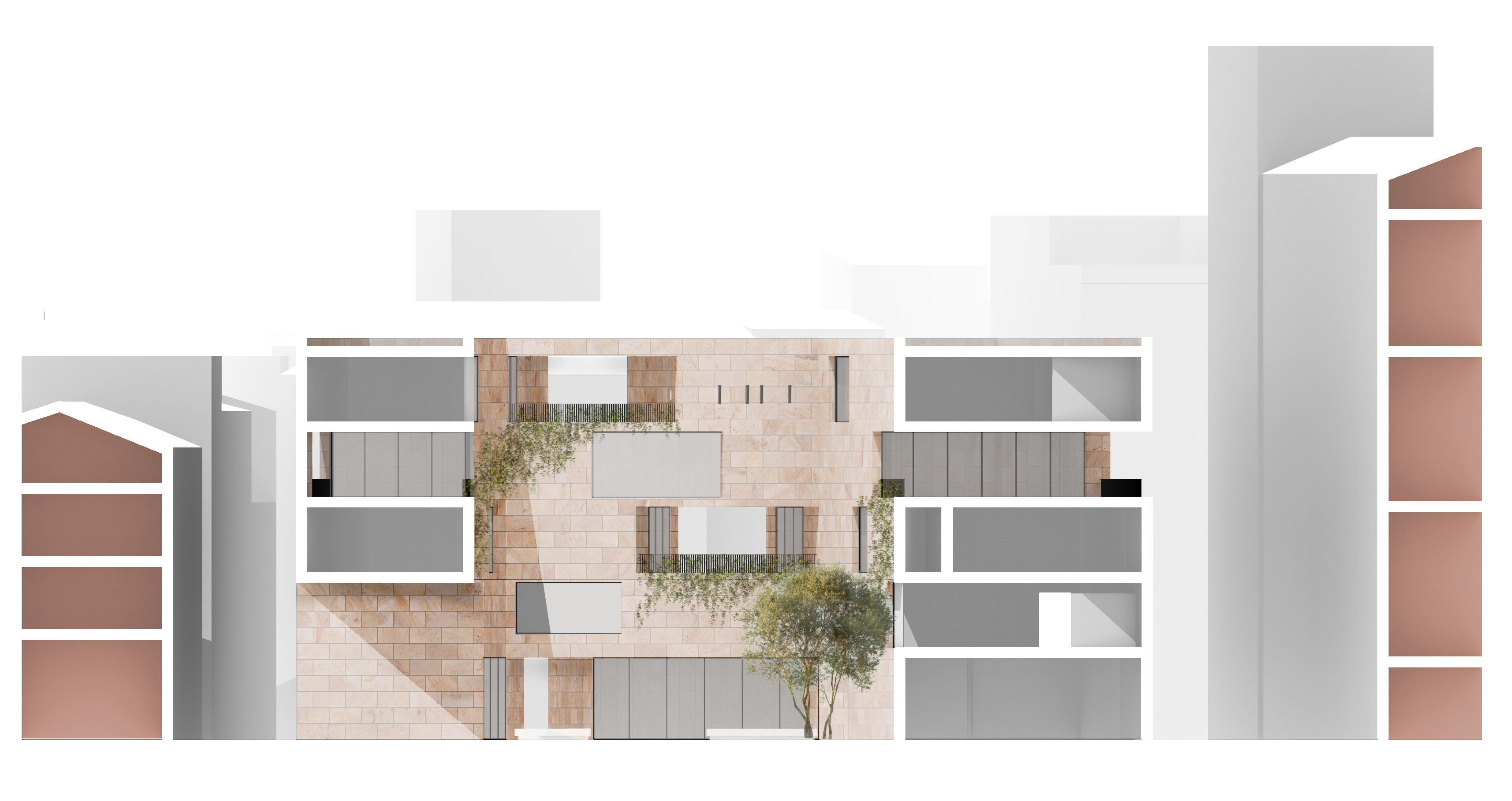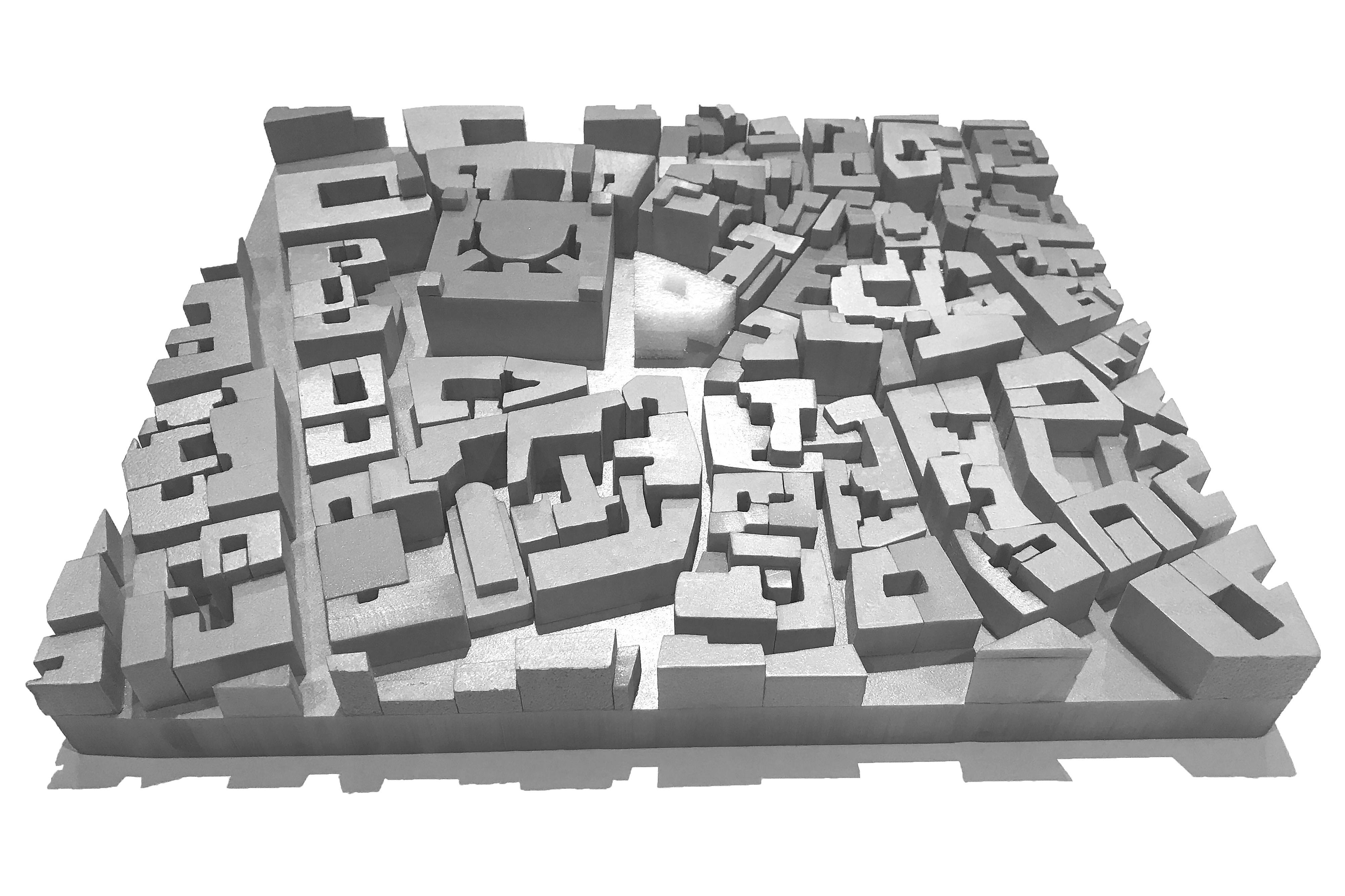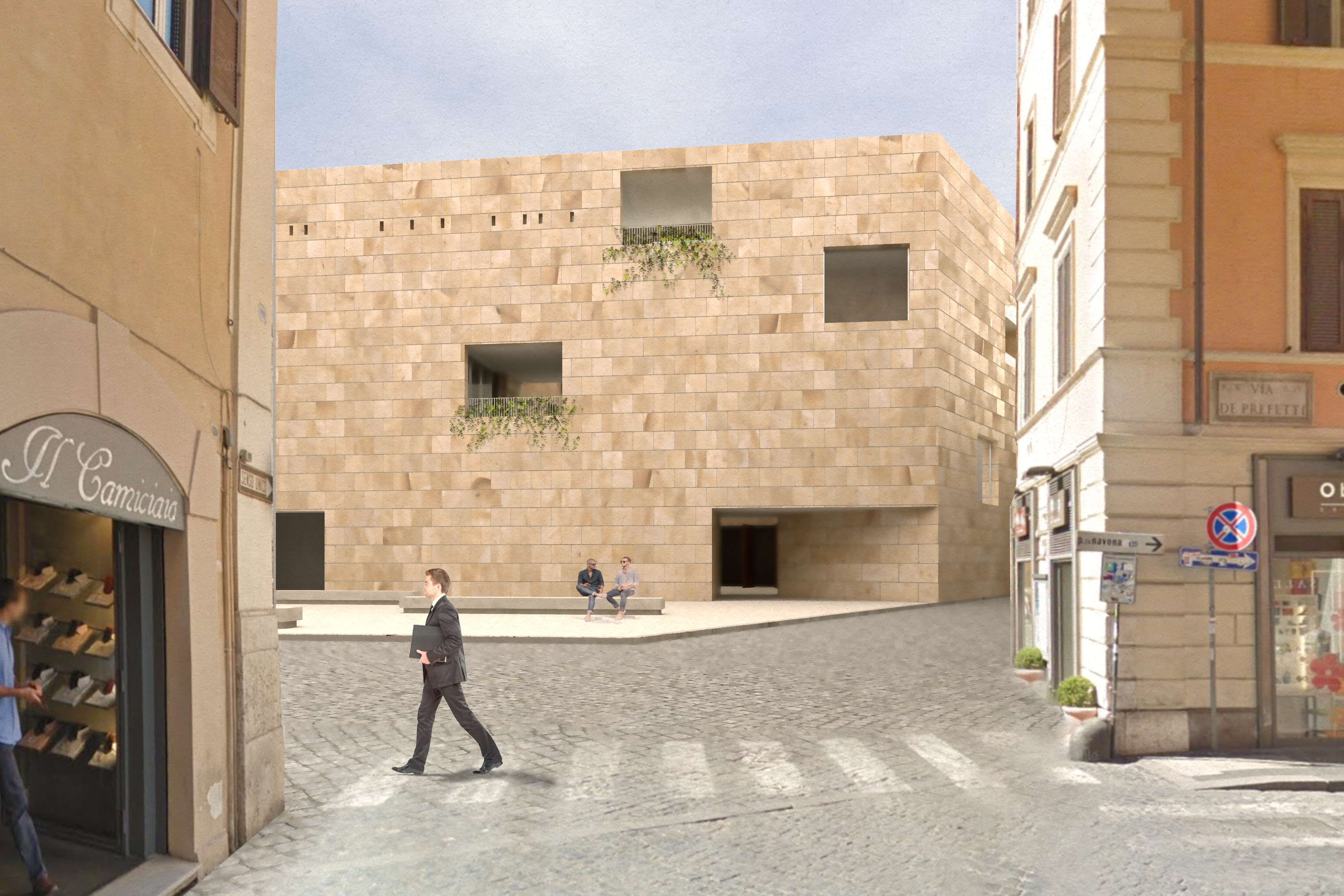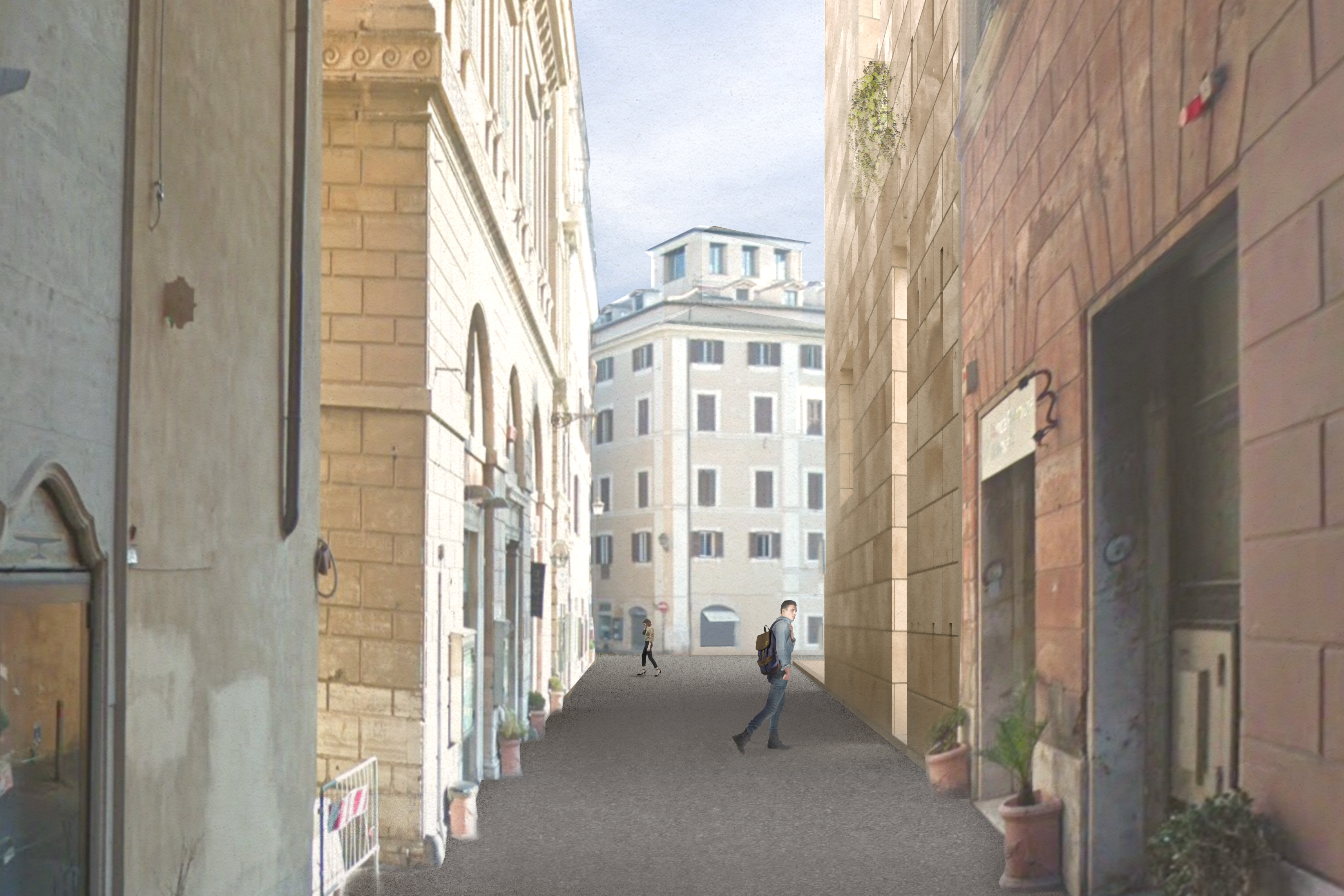 Located in one of the last undeveloped sites in Rome, Piazza Montecitorio turns an existing parliamentary carpark into a mixed use library, exhibition, co-working space with a restaurant and bar.
The design responds to the existing, complex urban fabric of Rome. Influenced by Giambattista Nolli's conception of Rome as a series of solids and voids, spaces are projected as subtractions from the monolithic structure. Repetition, the contrast of light and bulk, light and shadow and layered urban vegetation inform the design.
A central courtyard is carved through the space with the program arranged around this central void. Volumes intersect the courtyard and articulate different apertures, framing views and materialising the functional spaces.