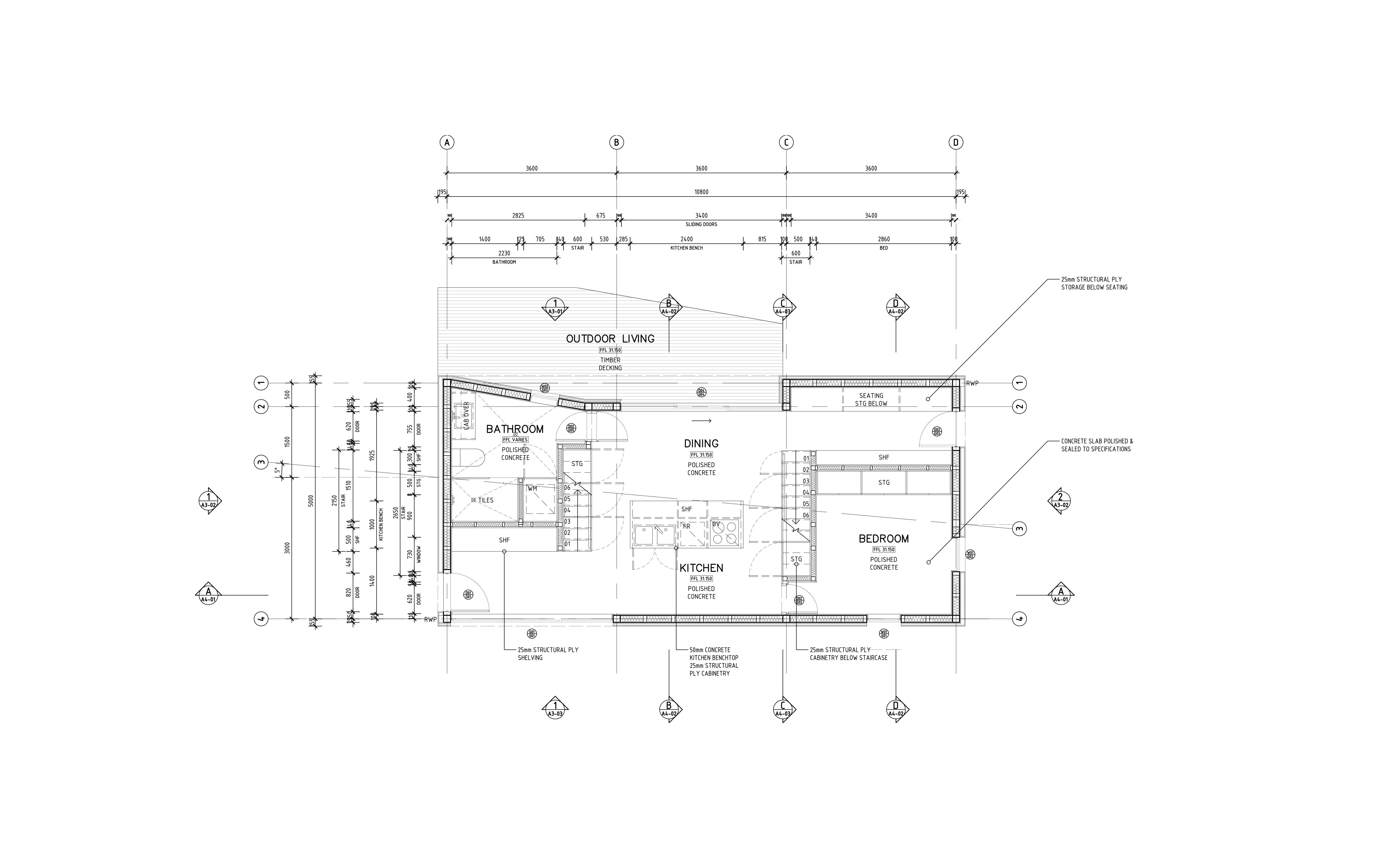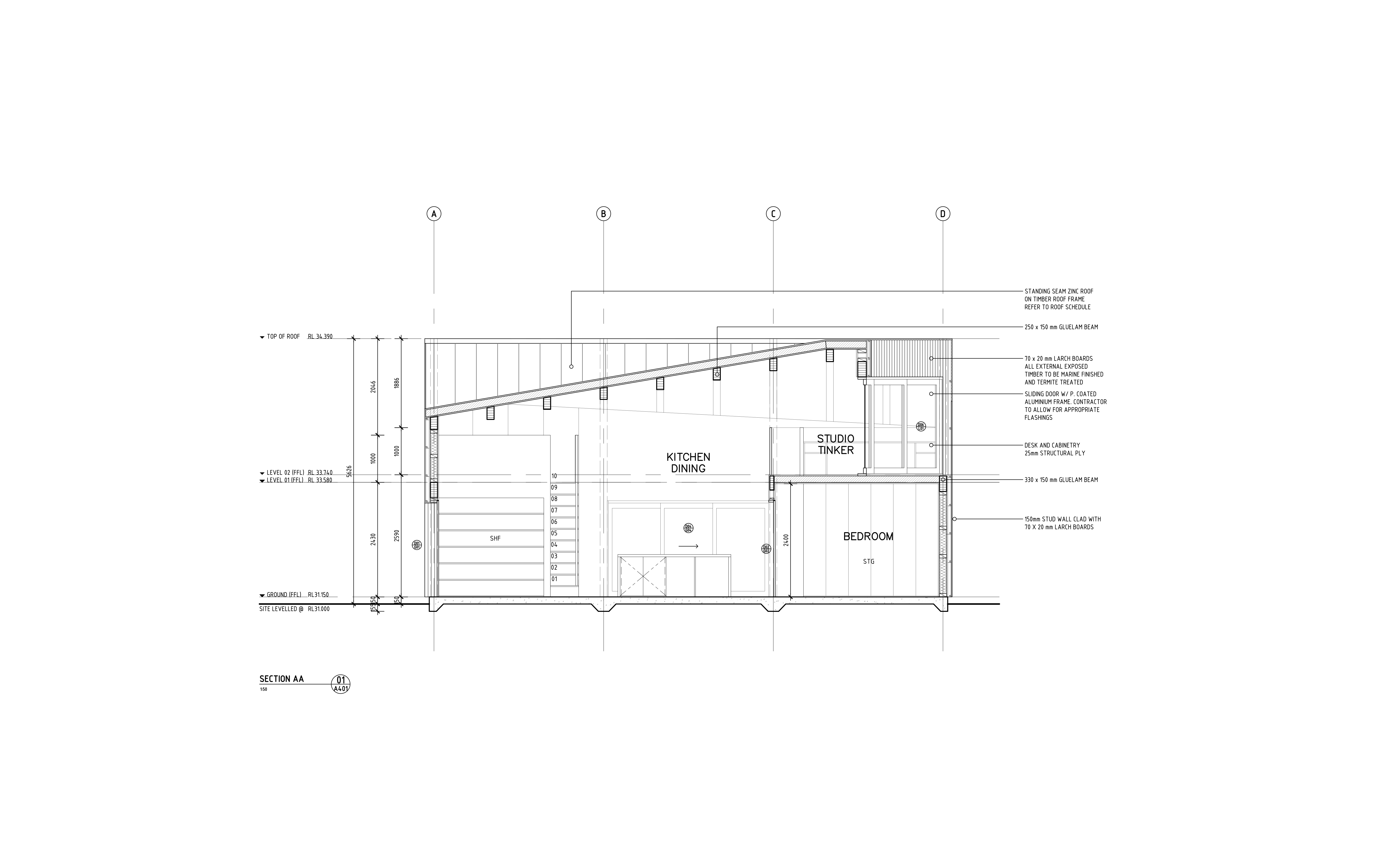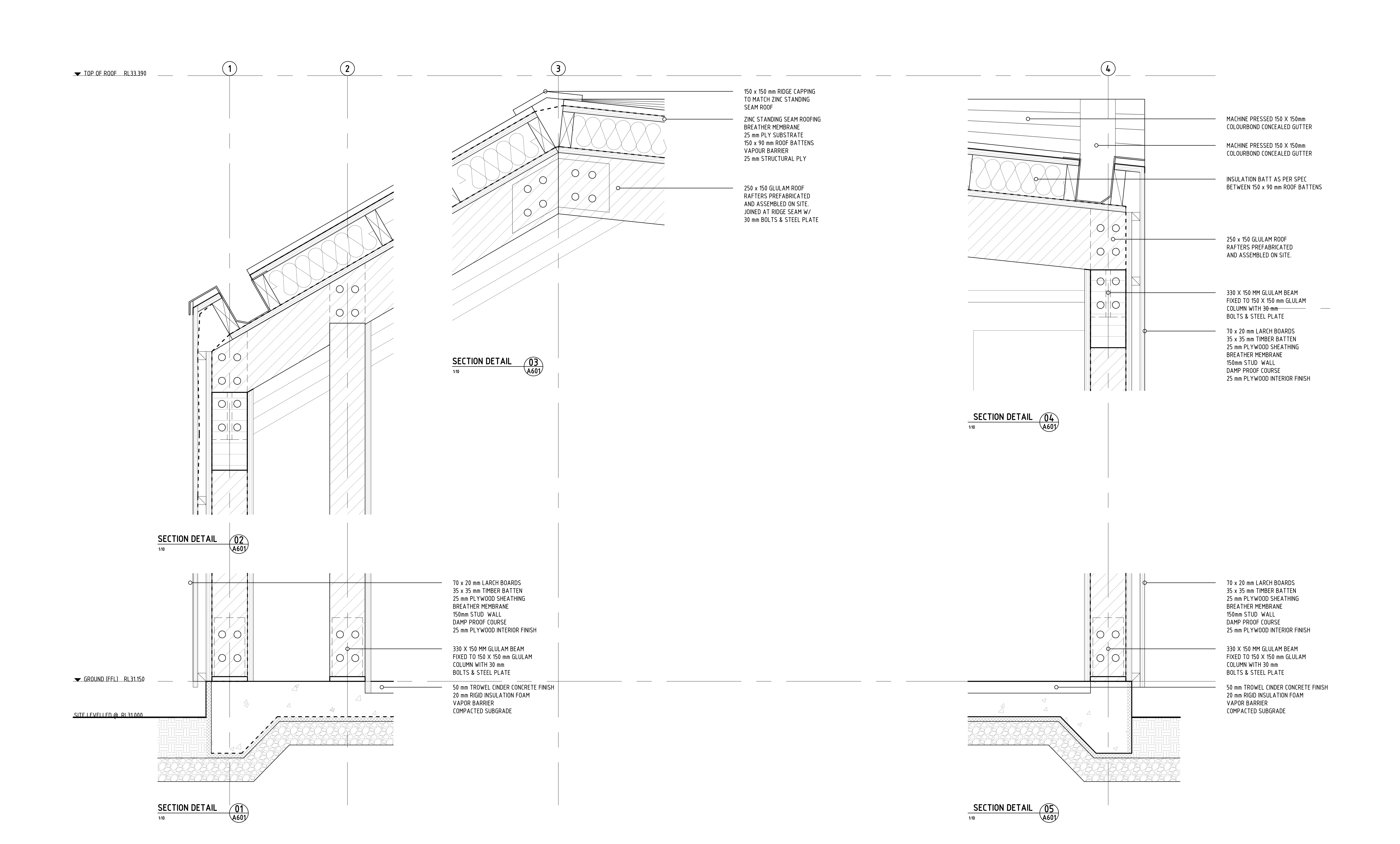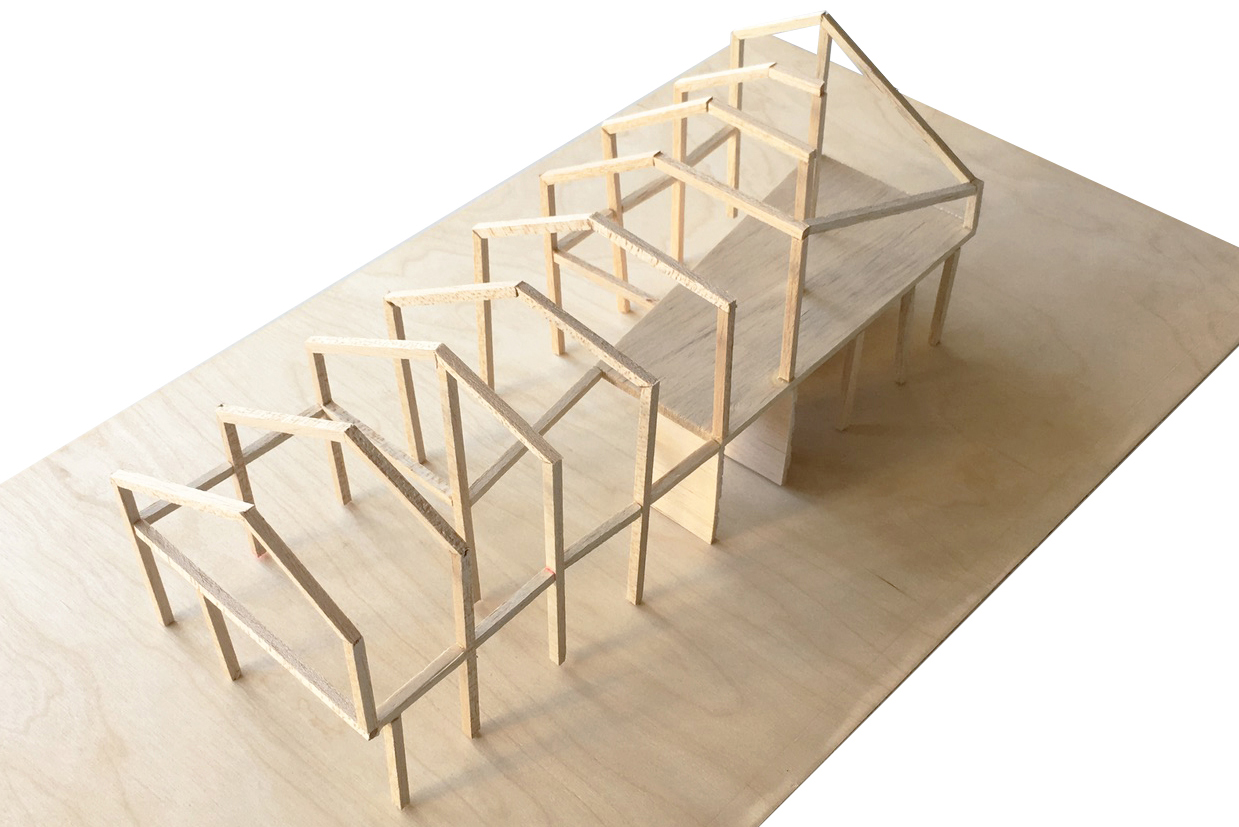 A modern take on the weatherboard Federation style house, House A engages with the pitched roof form typical of Subiaco.
The structure of the house consists of a series of glulam A frames, designed to be prefabricated and assembled on site. Timber cladding and vertical screens naturally weather with time and provide both visual privacy and shading from the sun.
Situated on a small footprint of 54 sqm, spaces have been designed to be as flexible as possible. Plywood furniture and storage is integrated into the architecture and two lofted volumes maximise the usable living space.